In some scenario, you may want to prevent customers to purchase different rates, for example a Monthly and Annual offers at the same time.
If Prevent Mixed rates Feature is activated, customers won't be able to checkout with mixed payments rate offer in cart.
1: Activate the Prevent Mixed Rate Feature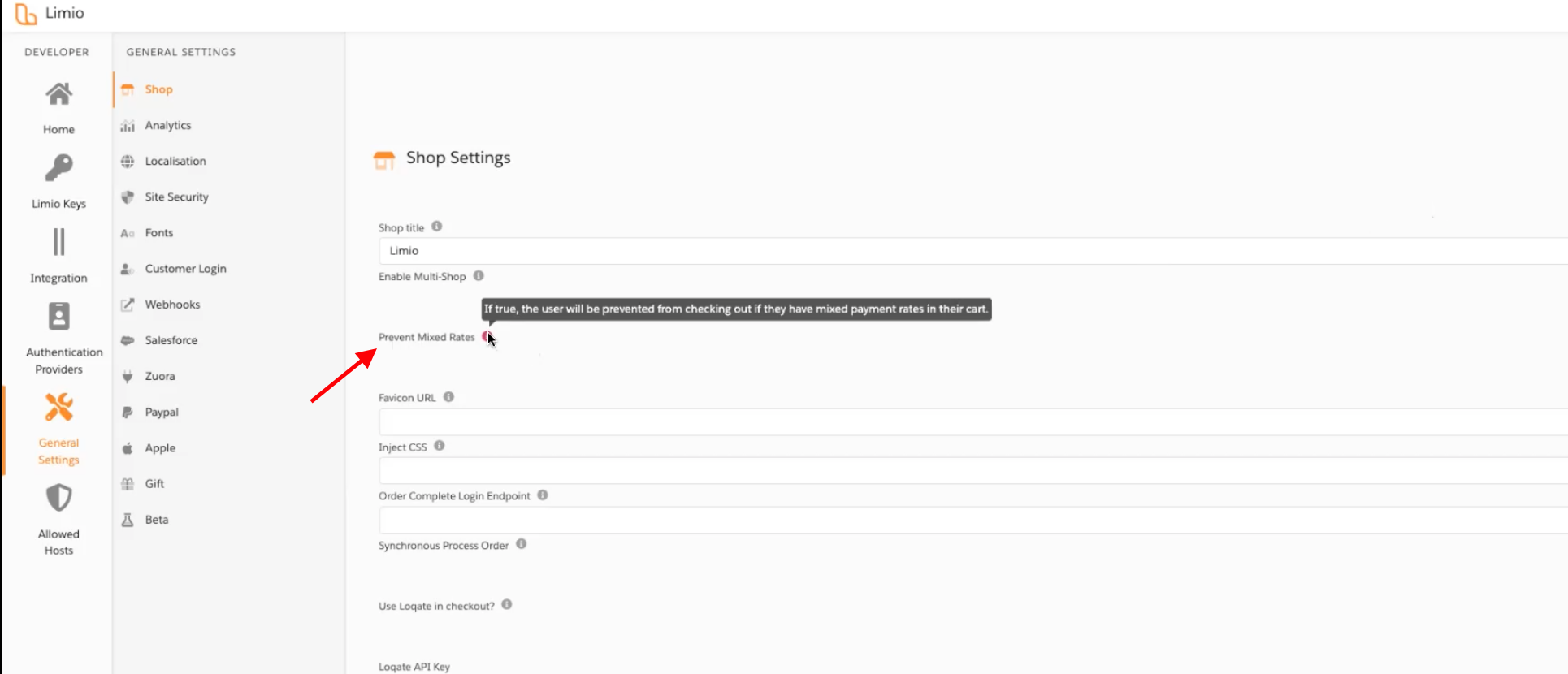 2: The customer selects a monthly offer rate plan.
3: The customer sees an error message while adding Annual offer rate plan to the cart.
---