Limio integrates tightly with other systems such as Zuora. And sometimes, things go wrong.
That's where process events come in. Process events hold information on what went wrong in third-party systems.
How to find process events
Through events
Go to events, and click on Process Events in the upper right corner.
Once you get to the process event page, you can then search by Created Date (you will need to have Filter by Created activated). You can also filter by all the process error with events.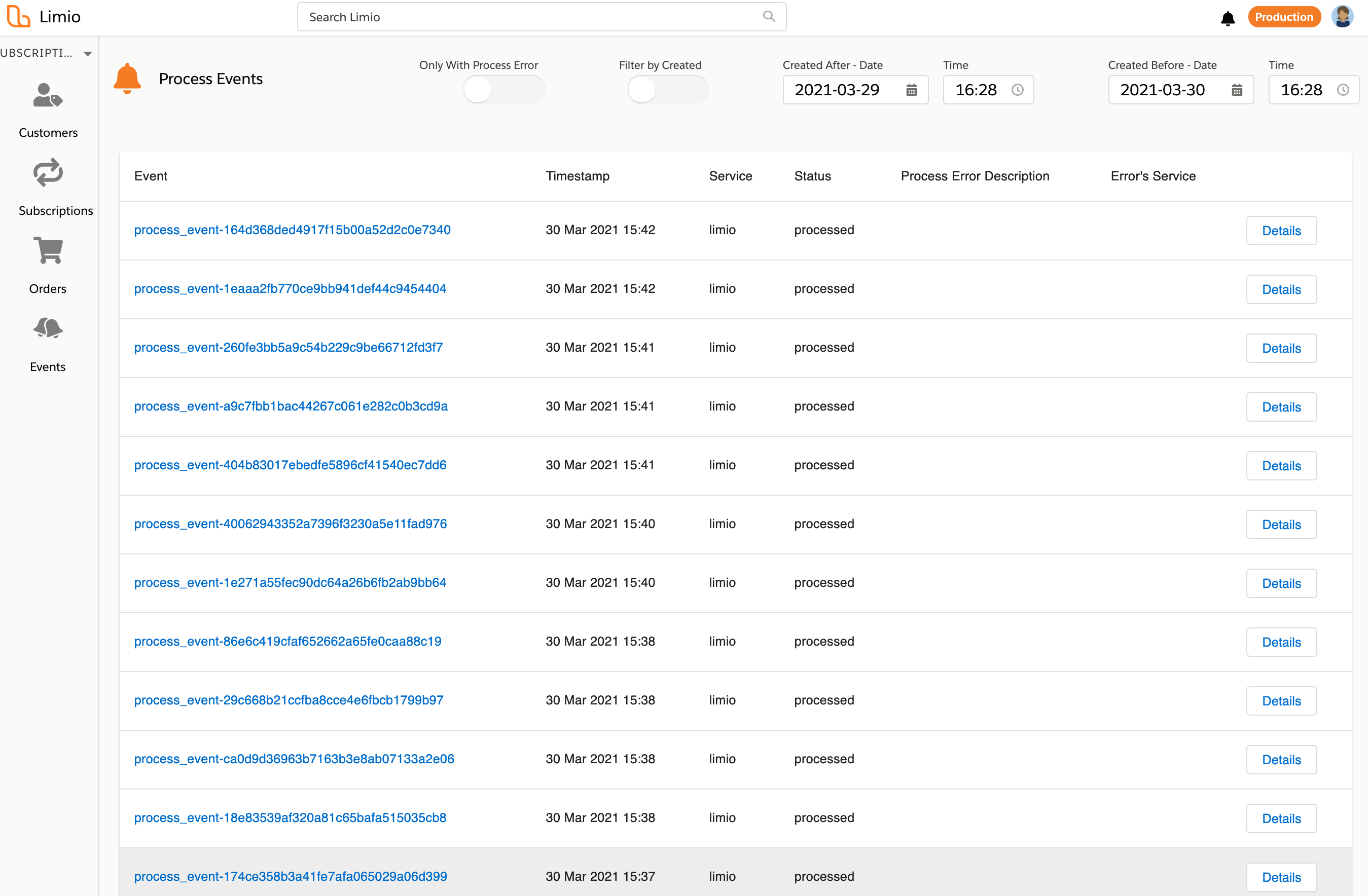 Through the Subscriptions
If you are looking for a specific Customer, go to Subscriptions and search for the Event table. Click on the Event you are interested in.
You can then click on the Process Events.
What to look for in process event
If a third-party system failed, we will include the top-level error message from the system, as well as detailed logs. For example, in the example below, Zuora needs to receive a correct product code - this means the Limio Offer wasn't properly configured and is missing a Zuora product code.