If you are managing a lot of offers, you might want to change an attribute in bulk, increase the price in bulk or add new products to a bundle package.
Through Campaigns:
You can do this via bulk edit. Go to your campaign, select your offers, and press Bulk Edit (x) Items:
You can then decide to do 1 or multiple changes at the same time: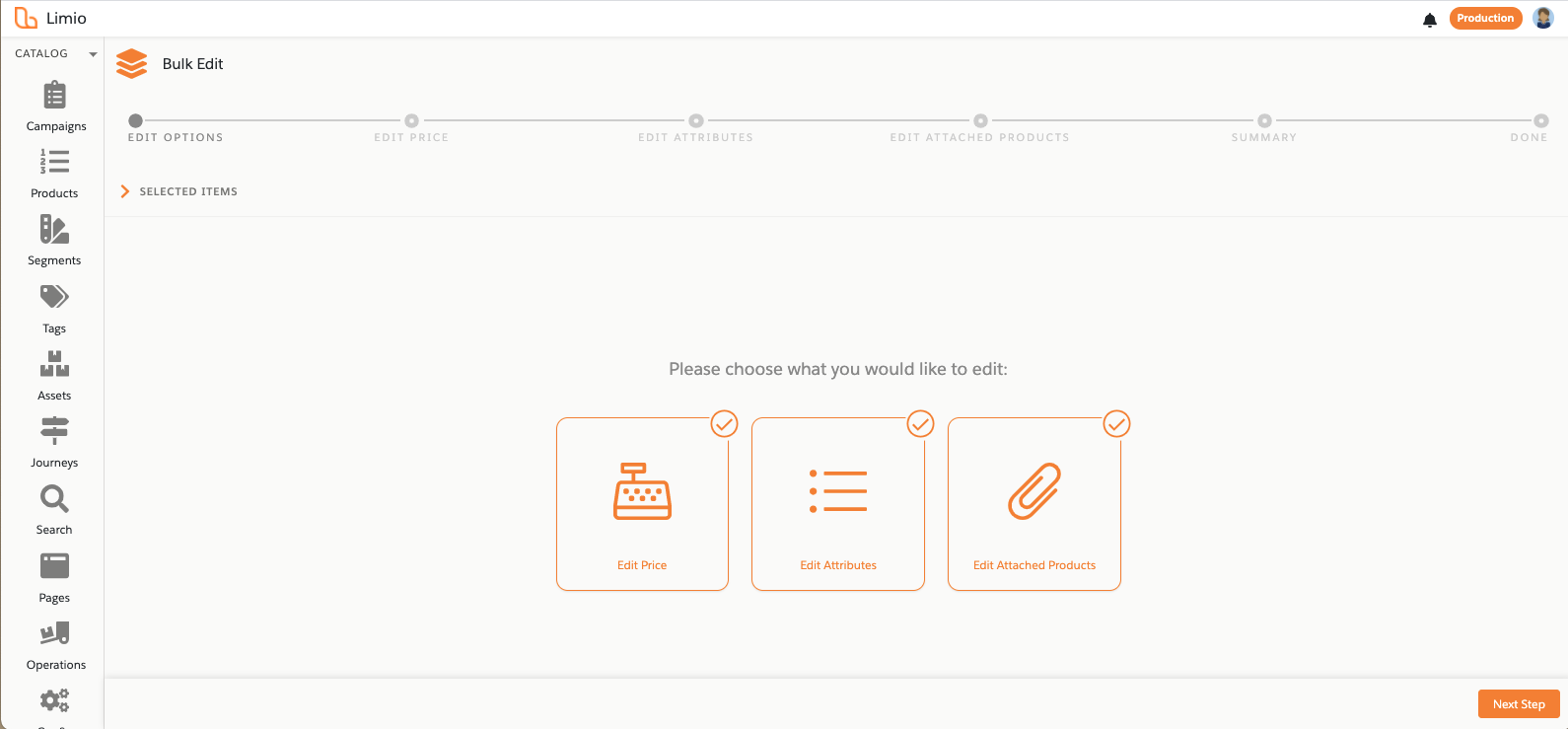 Once you have made all the changes, you can see all the Summary before approving the changes:
Through Search:
If you'd like to edit offers across multiple campaigns, you can do that through the Search. You just need to create a new search, then select the relevant offers, and click Bulk Edit (X) Items. This will go into the bulk edit wizard.