You may wish to downgrade or upgrade the permission level of another user on their behalf.
Click on the user icon in the upper right hand corner and go to Profile > Users.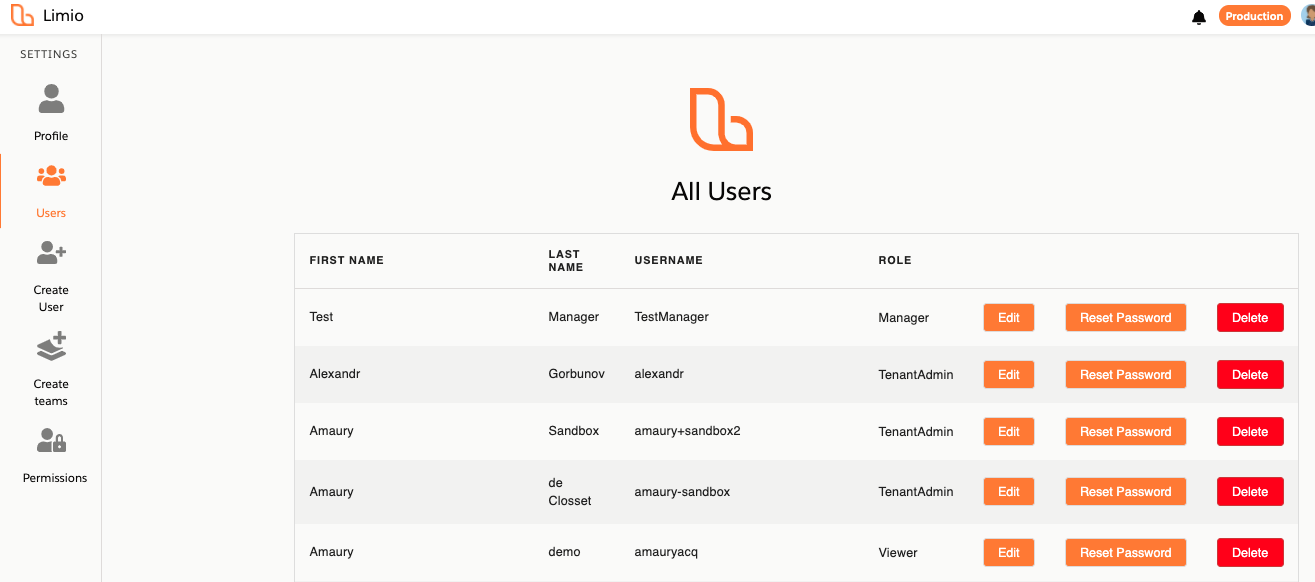 Click on Edit, then modify the permission of the user
Press Save. You should see a confirmation banner.

We would recommend to then check that the change was successful by checking the permission level of the relevant user in the Users table.