As you may know already, Limio is the Subscription Commerce Platform. We focus on helping businesses to sell subscription and enable marketers to create online acquisition and retention experiences, as well as winback and upsell experiences.
The Limio Checkout for Salesforce is where online meets offline. Where the online shop meets the contact centre. It's an application that lives in Salesforce which helps Customer Service Agents to manage the subscription lifecycle. The Limio Checkout for Salesforce is a managed package available on the AppExchange and is an add on to our main application which is the Limio Subscription Commerce Platform.
The Limio Checkout for Salesforce allows contact center agents while working in Salesforce to do similar things to what customers can do online to manage their subscriptions so for example they can take a new order, upgrade, downgrade, cancel save, change payments.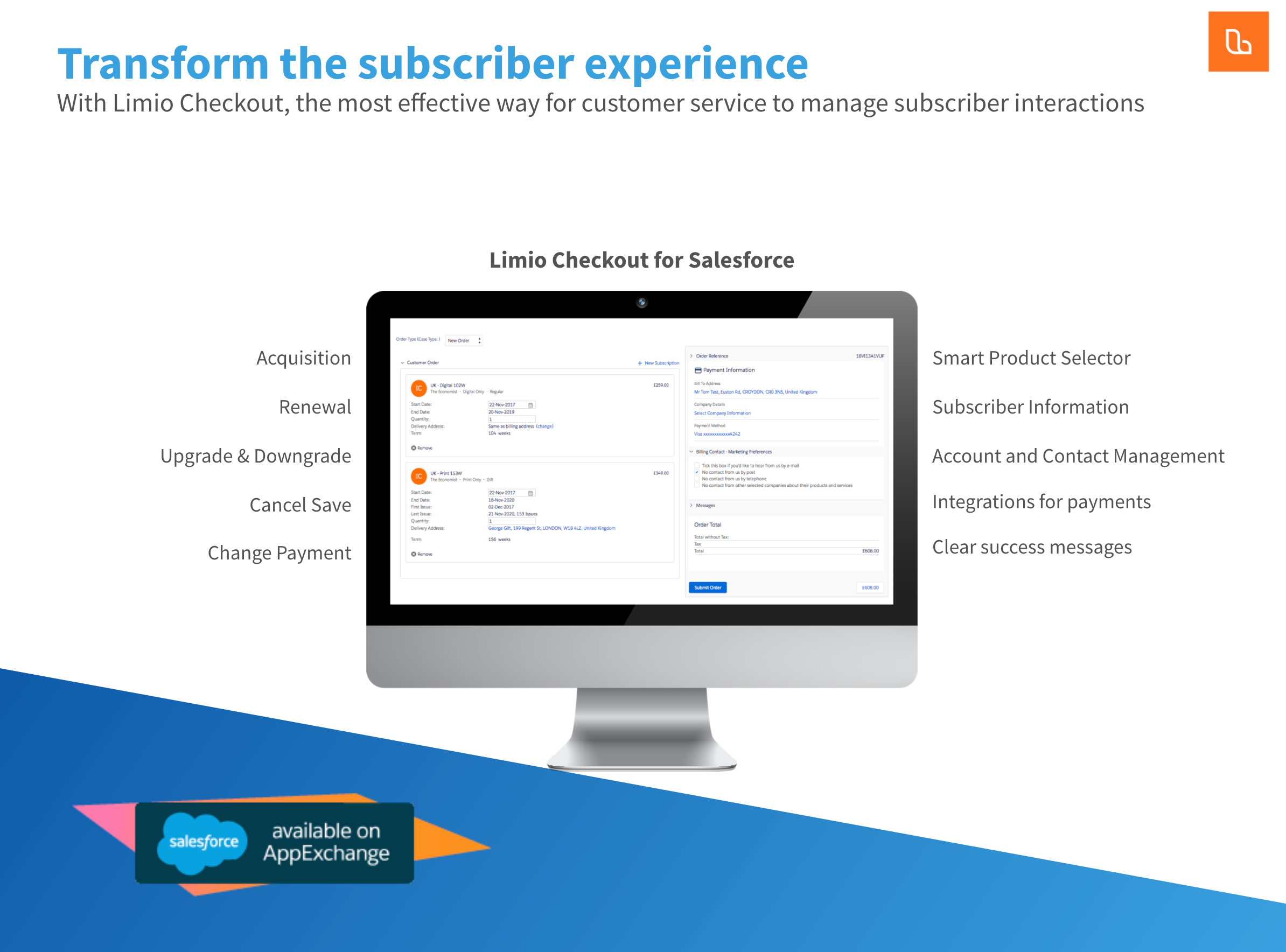 Through the Limio Checkout for Salesforce, Customer Service Agents can see the offers and campaigns that are stored in Limio and these are visible within the Product Selector. Agents can also see subscriber information, and can manage the account and contact details. We are also integrated with payment gateways.
If you want to learn more, please contact us at support@limio.com
---