After a customer has completed the checkout journey on your shop, you can direct them onto an 'Order Complete' page that summarises their purchase.
In order to set up your own page, use our simple guide below:
Step 1 - Go to the 'Pages' tab.
Step 2 - Add New Page from the "+" button at the top
Step 3 - Add Page Name
Step 4 - Add a tag (URL) and Segment (optional) under the Page Name
Step 5 - Reference an existing page (use as template) or Create from scratch
Step 6 - Click on the Next button which will take you to your new page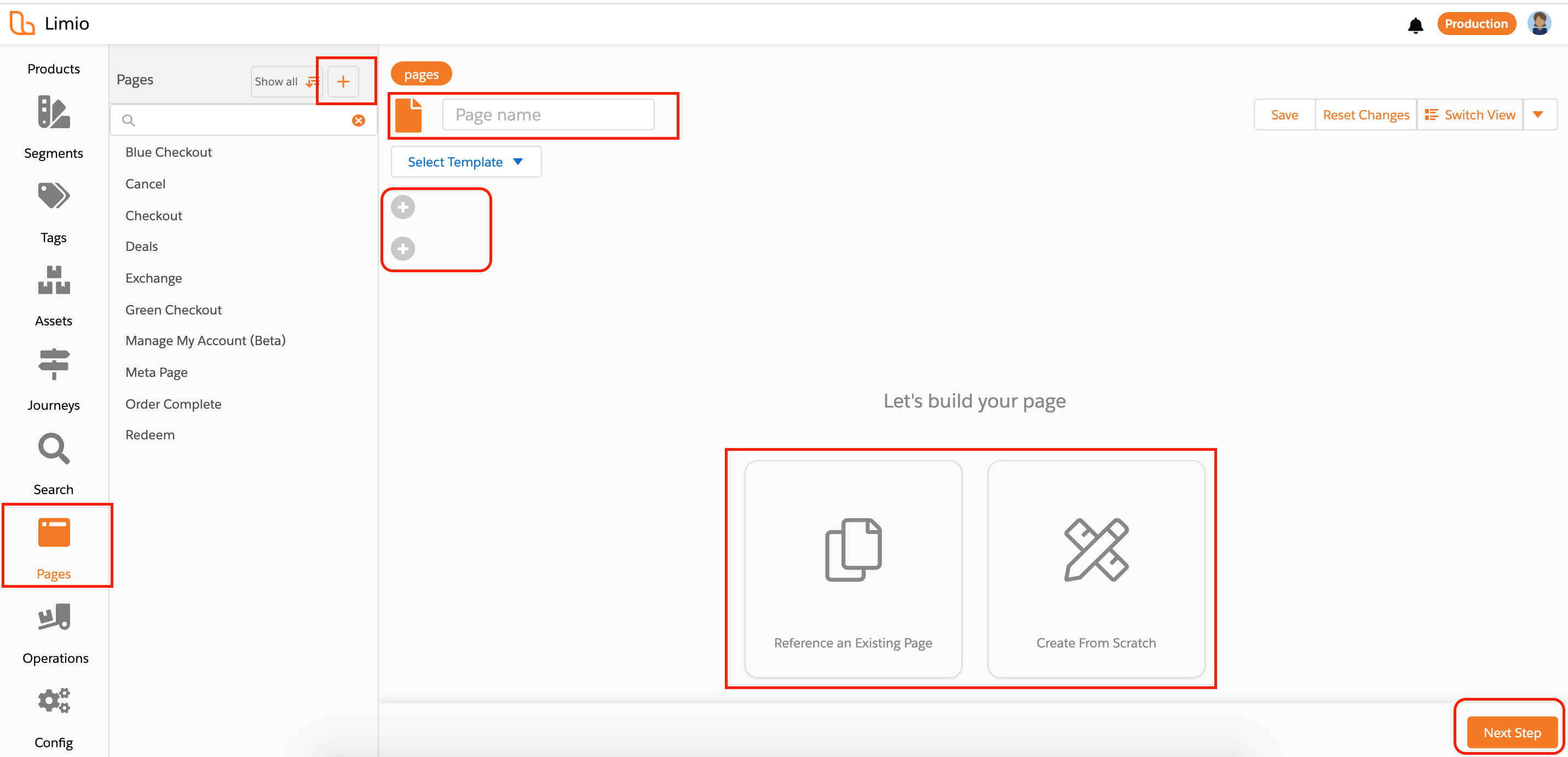 Next, you'll be directed to the Page Builder, where you can add components to build your Order Complete page.
In the Component menu, you can search for components such as 'Order Confirmation', 'Header' and 'Footer' that you can drag and drop into your page. You can also copy across components from other Pages or Campaigns.
To edit the text fields in the 'Order Confirmation' page, click on the edit button within the component.
To learn how to use the page builder, please visit our short user guide here.
Make sure to save anything you have done before previewing or testing.
Seeing something you'd like to be able to configure and you are not able to? Get in touch at support@limio.com and we will help you set it up.
---