Difference between subscription gift cards and subscription gifts
Subscription Gift Card example
With a subscription gift card, the purchaser receives a gift code, which they can then provide to the recipient. The recipient then needs to redeem their gift card to activate their subscription. A good example of this is Netflix: https://www.netflix.com/redeem.
Subscription gift card works well for digital services - it allows for the gift recipient to create an account as part of redeeming their gift card. It also minimises the purchasing friction, as the purchaser does not need to provide any details about the recipient. Finally, it can also work well with physical deliveries which allow for personalisation, as the gift recipient can login post-redemption and customise their box.
Subscription Gift example
With a subscription gift, the purchaser provides the recipient's information, such as name, delivery address and optionally delivery date, then the purchaser will receive a confirmation email. The recipient will not receive anything and does not have to do anything, as they will automatically receive their delivery on the selected date. A good example of this is the Economist: https://subscription.economist.com/
Subscription gift works well for physical subscriptions - where it is desirable for the gift recipient to have no step to take.
If you want to learn how to setup subscription gift offers in Limio, then please check our tutorial How to configure offers to sell subscription gift. We will now review the steps for setting up a subscription gift card in Limio.
How to configure subscription gift cards in Limio
Step 1. Configure your offer
To sell subscription cards, go on the Offer and activate 'This is a Gift' and 'This Is A Redeemable Gift'.
Step 2. Create your gifting page
Create a new campaign for your gift cards and add the Offer component to your page, then Save.
Step 3. Create your redeem page
Go to Page, create a page to allow customers to redeem a gift code. Drag & drop the 'Redeem' component and customise it. Add more components and styling for the page.
Step 4. Test your flow
Go back to your gifting campaign, go to Build and click Preview. Place a test order. You will receive a gift card code.
Now go to your redeem page and provide the gift code.
You will then be able to complete the order without the need to pay.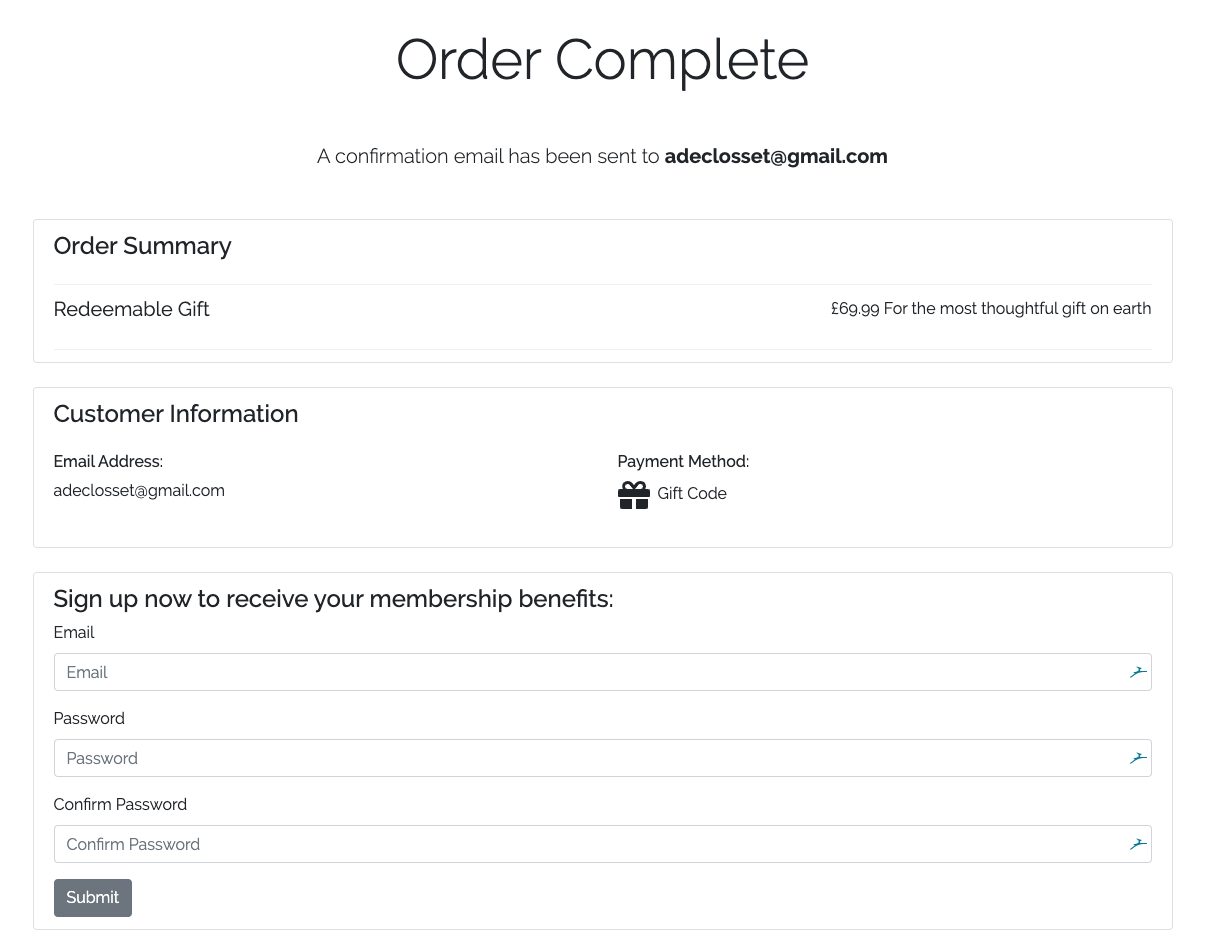 And there you have it - you can now sell subscription gift cards through Limio!