Limio offers a list of 40+ standard components, called Limio components, which are designed to create an end-to-end subscriber experience, from landing pages, to checkouts, to self-service portals. A Limio Component will often have 10+ configuration options and, like all components, will benefit from the options provided in the Page Builder Styling, Font and Localisation editor.
Here are a list of the most common components, grouped by type:
Limio Shop (Acquisition)
Limio Self-Service (My Account)
Header/Footer
Note: Most customers import their own header and footer via a custom component or the hosted component.
Visual
Enforcement / Eligibility
Interactive
The full list of Limio Components available in Limio are displayed on the right side of the Page Builder: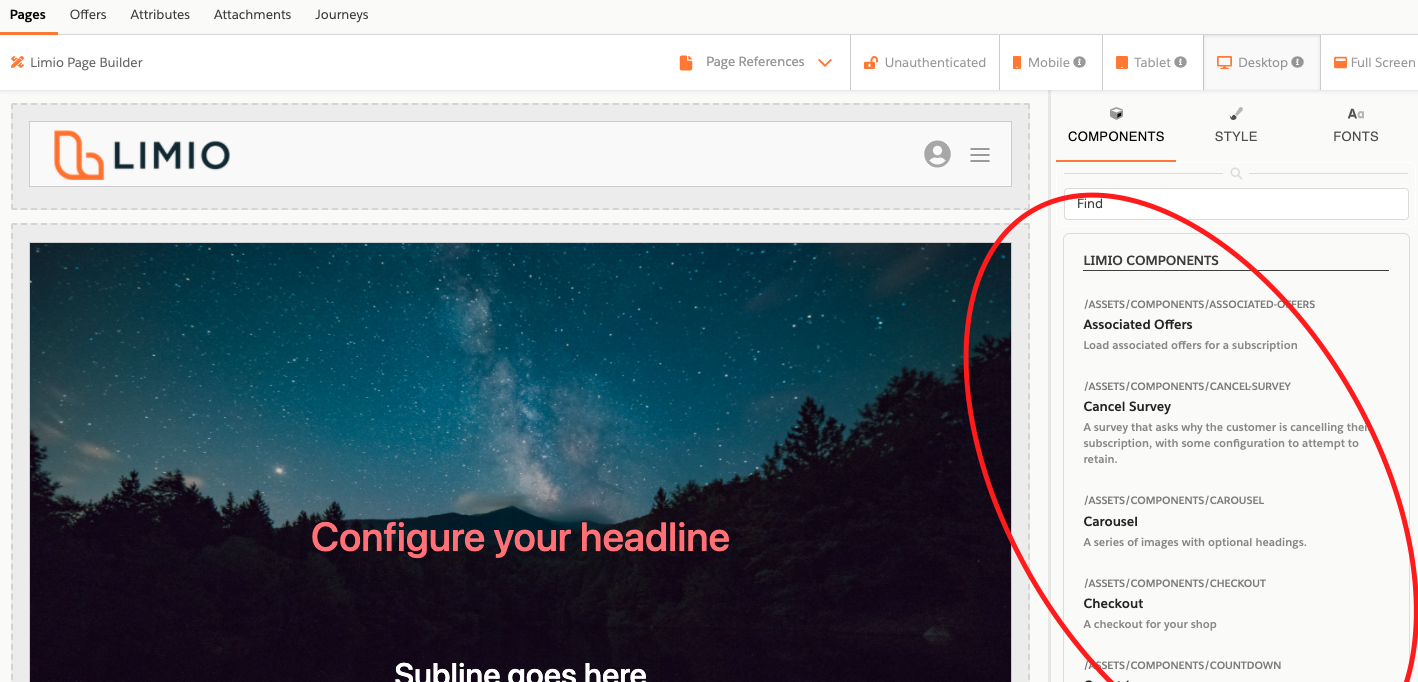 Check our short guide How to use the Page Builder to learn how to add/edit/copy/delete components.
--