The most common Limio components are:
Header with Navigation

: A header with a logo on the left and navigational links on the right

Hero Banner:

A large hero with a background image, text, and buttons

Offers: A display grid of your offers. This is configured via Offers - learn more on How do I configure my Offers?
Features:

A grid of an image plus text side by side.

Section:

An image plus text component.

Sign up for updates: An input form to sign up for updates.
FAQ Banner:

A collapsible carousel for FAQs.

Footer: A footer with key information and links
Checkout: A configurable one-pager checkout
Order complete: A configurable order completion page
Customer Information: A configuration Manage My Account page with subscription options
Cancel Survey: A configurable survey to guide the customer to different cancel experience
Associated Offers: A dynamic offer selection tool to show related offers to a given offer based on Association and also includes the ability to cancel

The most popular components are displayed on the right.
The full list of Limio Components available in Limio are displayed on the right side of the Page Builder: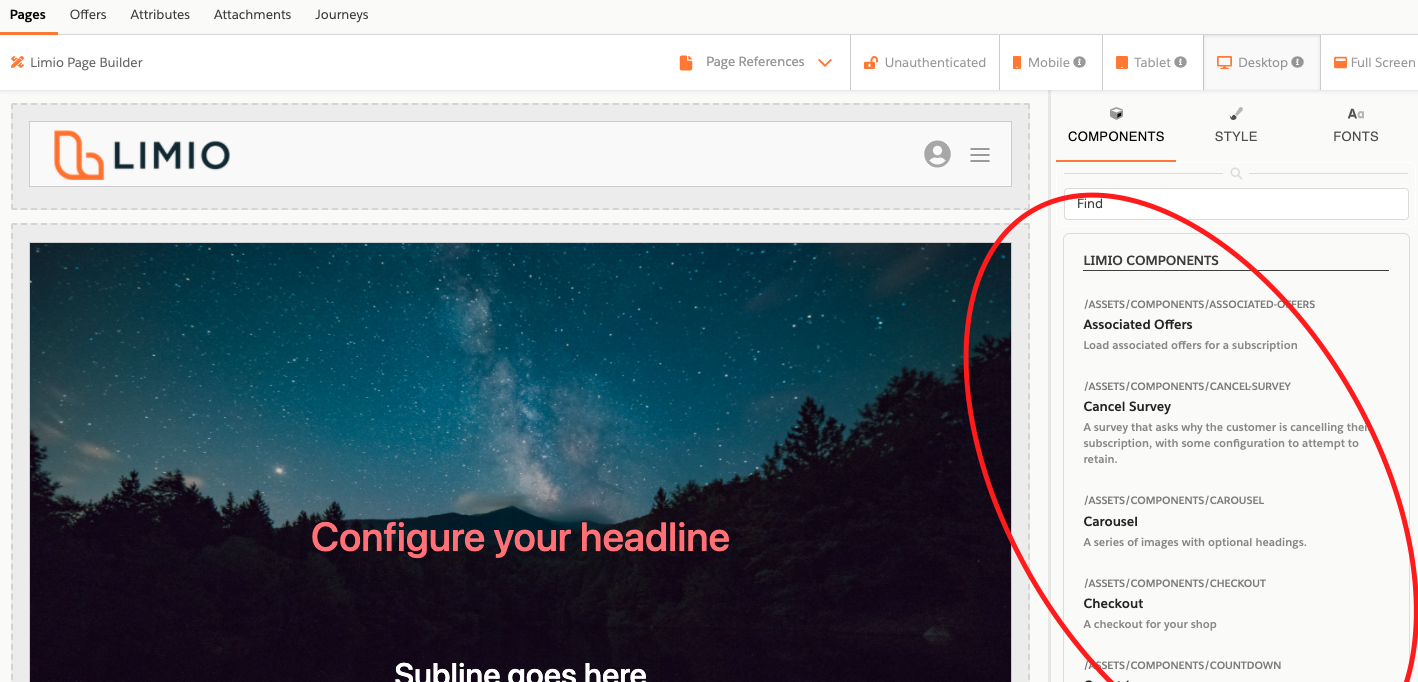 Check our short guide How to use the Page Builder to learn how to add/edit/copy/delete components.
--