As mentioned in our What are Operations & Config? guide the Config tab in Limio contains the Templates which are core to how Limio Catalog works.
A template defines the set of attributes available for the Offers, Products, Segments and Tags.
Templates are entirely configurable. You can have different template for different level of the hierarchy and define different family of templates. Templates can be set at two levels of the hierarchy: directory ('dir'), or item ('item').
Limio Catalog supports multiple templates for the same object, for example:
A template for an offer have an 'Acquisition Offer Template' and 'Retention Offer Template'. Or 'Subscription Offers', 'Bundled Offers' and 'eCommerce offers' - all of the type 'item'.

A template for a campaign could be 'Brand A Template' and 'Brand B Template' - all of the type 'dir'.
Multi-templates
are useful if a certain team or brand does not need certain fields for their campaigns or offers. This allow to keep things simple and tidy.
How to create new attributes
To modify a Template, go to Config and click a folder such as Offer. Scroll to the bottom and press the (+) button. You can then create a new field with:
A name (this cannot be changed after)

A label (editable)

A type (editable): String, Numeric, Boolean, Picklist, Status, Chevron, Price, Date, Colour, Hidden, Rich Text and Multi-Picklist
These fields are now available for any templates to use.
How to display an attribute on a Template
To create a new template within an object:
Select the Object - e.g. Offers

Press Add Config

Double-check the location is right, for example Config > Templates > Offers

Specify the name of the new template and whether it is an item or a directory

Then select the attributes you want to include in your new template

Once created, you can edit the attributes.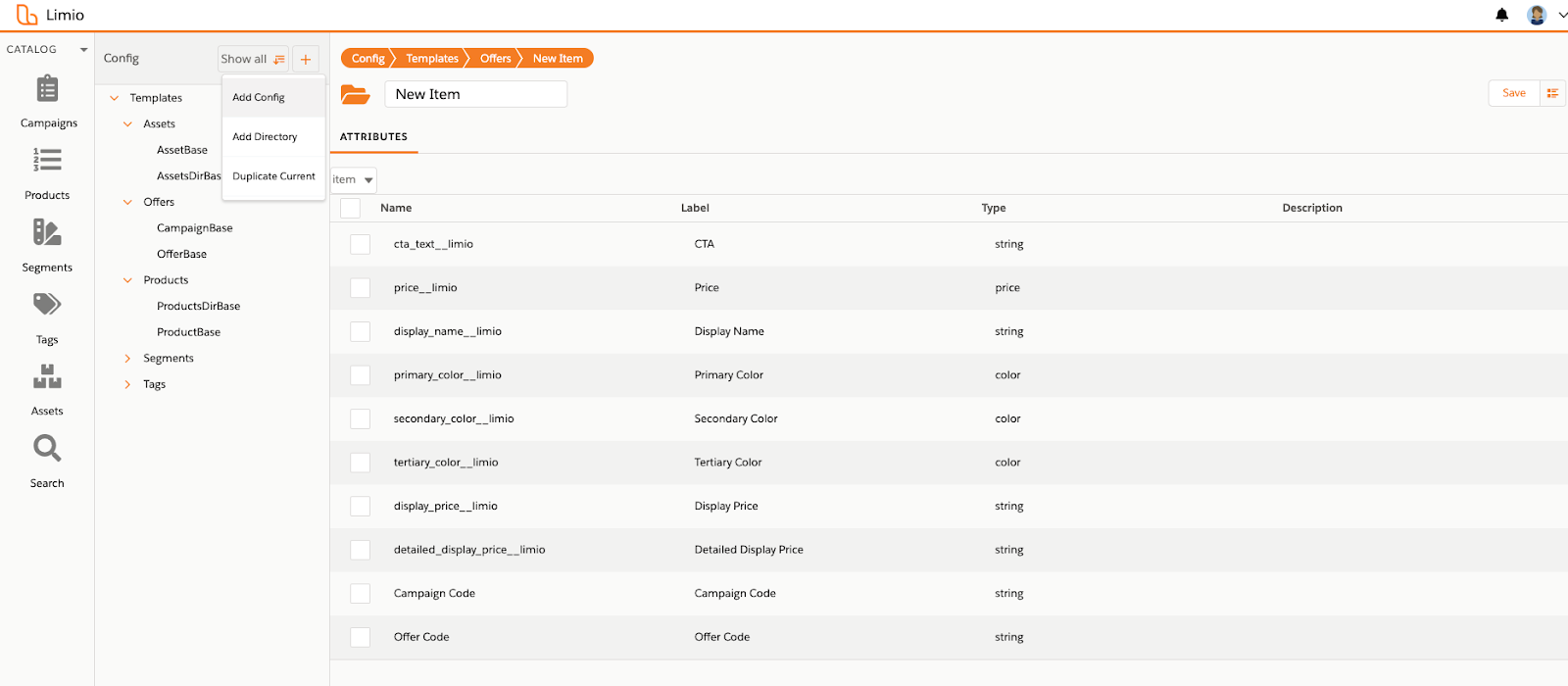 How to sort attributes on a Template
Toggle on the Rearrange Template button and then move up and down the relevant fields

How to select a Template for an Offer
Go to an offer and press 'Select Template' to see a dropdown of your available templates.
NEW FEATURES!
You can now define sections for each template under the "Sections" tab. Here is an exmaple:
You can then assign attributes to the different sections here:
This will then be displayed on the actual offer (that has an OfferBase template in this case) like this: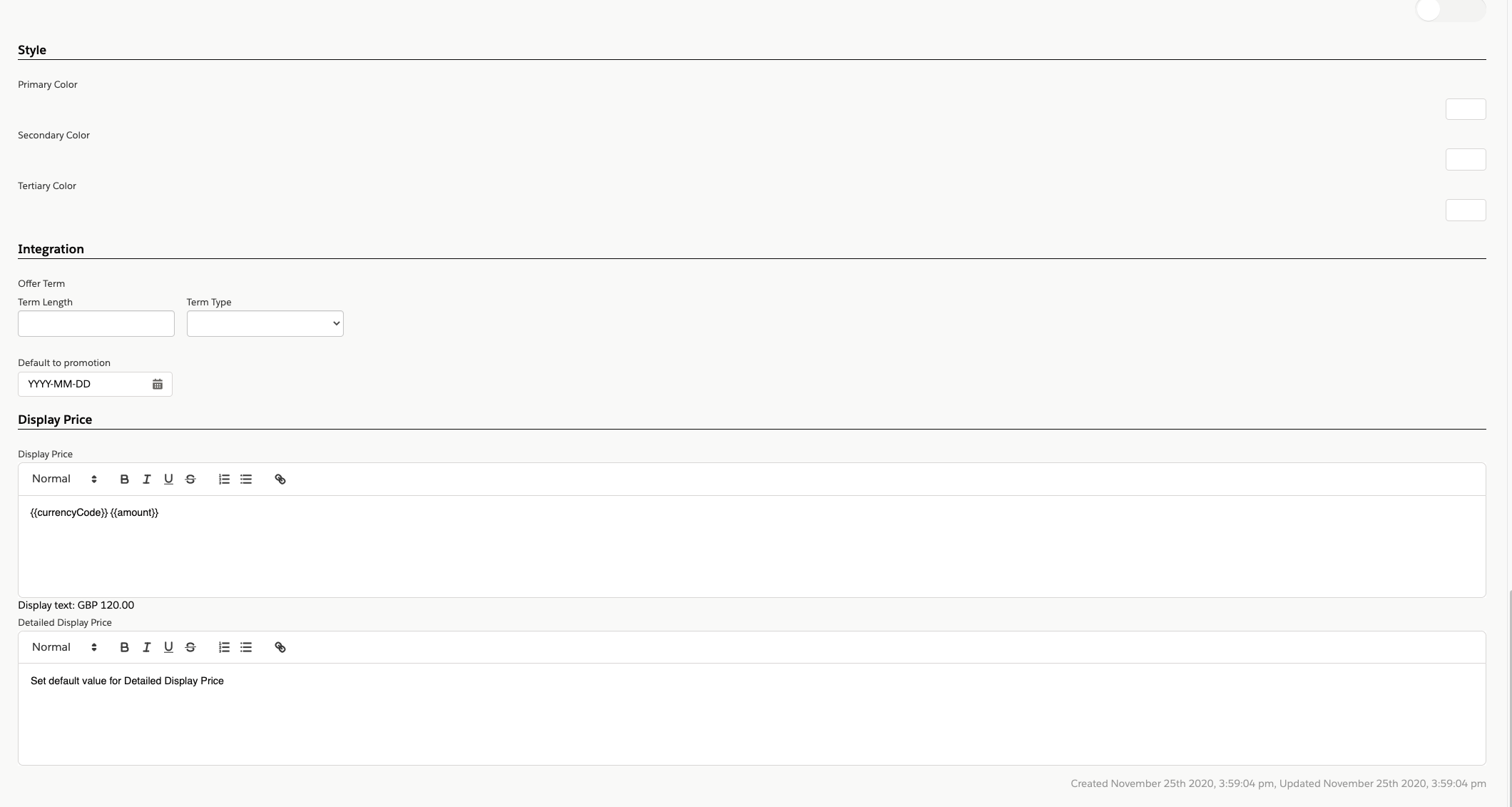 For the attribute default, you are able to set the default value per attribute when you click on the Edit Default Value button for each attribute.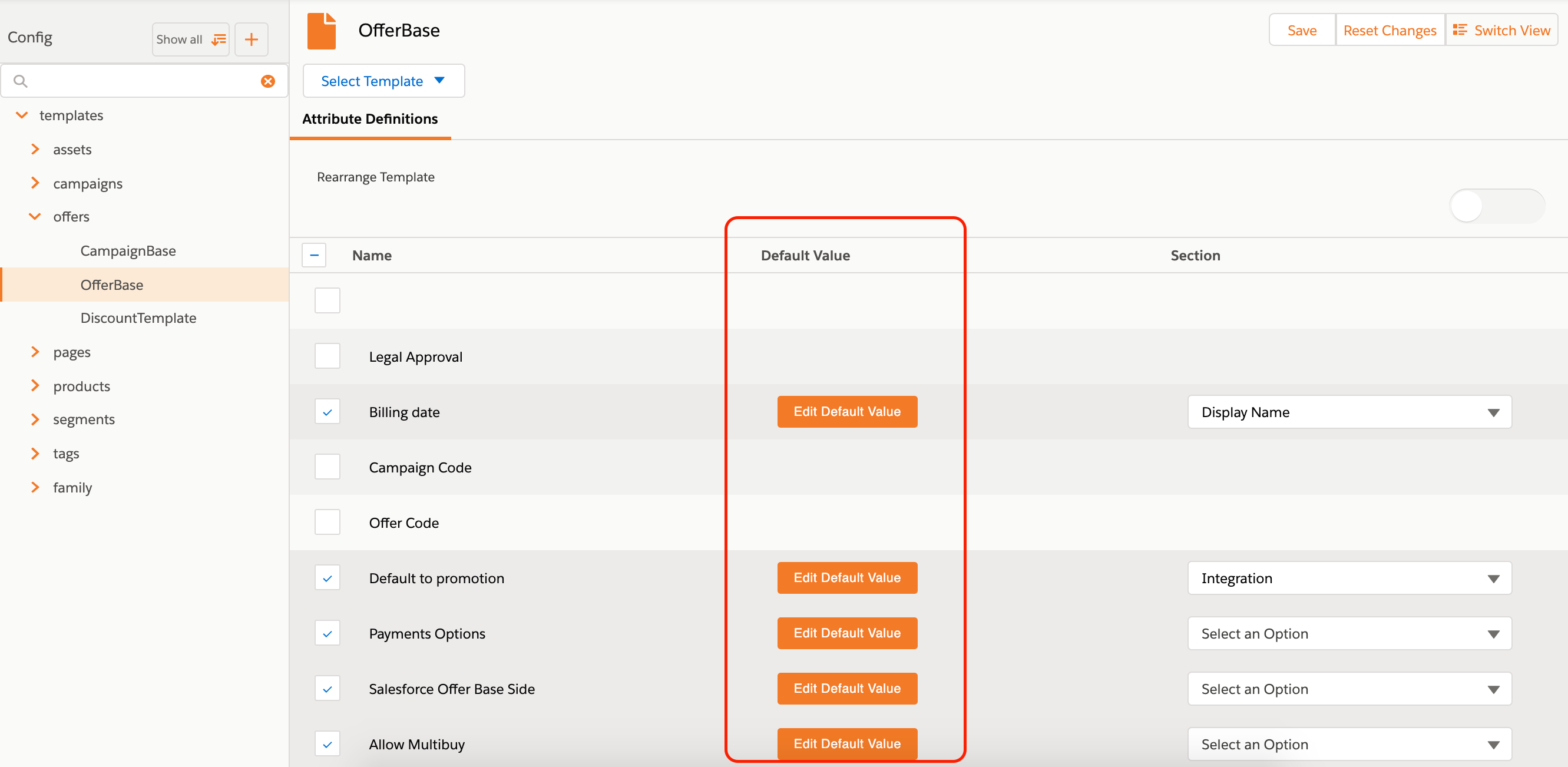 What this means is that for example if we create a new offer from scratch and we select the OfferBase template, it will automatically fill in all attributes based on the default values that we set up in the template.
Don't see something? Make sure to refresh your browser, as old layout may be cached.
Any questions? Ping us an email at support@limio.com and we'll be happy to help.
---